The DAX Futures is trading at 11,965.50 with a loss of -0.67% or –80.30 point. The FTSE 100 Futures is trading at 6,076.50 with a loss of -0.41% percent or -25.00  point. The CAC 40 Futures is trading at 4,846.00  with a loss of -0.66% percent or -32.00 point. The EURO Stoxx 50 Futures trading at 3,161.00 up with -0.60% percent or -19.00 point.
TODAY'S FACTORS AND EVENTS
V-shaped move in risk assets in European trade today as equities tumbled by nearly one percent on pandemic fears only to rebound sharply on news that ECB opened a new credit facility.
Equities were in a sharp selloff as cases of coronavirus reached some of their highest levels yet in the US sparking concerns that parts of the country may need to shut down again. With Texas and Arizona pushing into very dangerous territory on ICU capacity, the spread of the virus could begin to impact output once again.
YESTERDAY ACTIVITY
For the day Germany's DAX closed at 12,089.39 with a loss of -0.73% percent or –88.48 point.the FTSE 100 closed at 6,159.30 up with +0.20% percent or +12.16   point. France's CAC  40 closed at 4,909.64   with a loss of –0.18% percent or –8.93 point.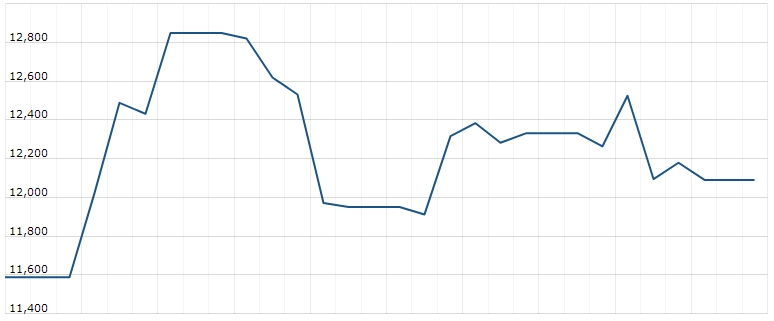 WORLD MARKETS
For the day the Dow is trading at 25,015.55  with a loss of -2.84% percent or -730.05 point. The S&P 500 is trading at 3,009.05  with a loss of –2.42% percent or -74.71  point. The Nasdaq Composite is trading at 9,757.22 with a loss of -2.59% percent or -259.78  point.
In other parts of world, Japan's Nikkei 225 is trading at at 21,995.04 with a loss of –2.30%percent or –517.04 point. Hong Kong's Hang Seng is trading at 24,227.02 with a loss of –1.32% percent or –322.97  point. China's Shanghai  Composite is trading at 2,955.75 with a loss of –0.80% percent or –23.80  point. India's BSE Sensex is trading at 34,738.22 with a loss of -1.23%  percent or –433.05   point at 12:15 PM.