The DAX Futures is trading at 11,782.00  with a loss of -0.04% percent or -5.00 point.The FTSE 100 Futures is trading at 7,174.80  with a loss of -0.18% percent or -12.70 point. The CAC 40 Futures is trading at 5,418.00  with a loss of -0.26% percent or -14.00 point.  The EURO Stoxx 50 Futures trading at 3,394.00 up with +0.06% percent or +2.00 point.
TODAY'S FACTORS AND EVENTS
During Monday nights Globex session, the S&P 500 futures (ESU19:CME) printed a low at 2916.00, a high at 2932.25, and opened Tuesday's regular trading hours (RTH) at 2918.75
Initially, the ESU took a dive down to 2904.25 after the 8:30 CT bell, and in typical "Head Fake Fashion", squeezed out some weak shorts by rallying back up to 2924.50 in the first 2 hours of trading. From there the momentum shifted to the downside.
Volume was fairly light, and if you're a tape reader, then you saw the algo's battling each other. It was a choppy grind lower.
The reality is, it didn't matter if you were long or short, if you're a day trader and you couldn't sweat the heat, then you were taken out of the game. If you had a position on and worked a stop loss order, the stop probably got hit.
PREVIOUS DAY ACTIVITY
For the day Germany's DAX closed at 11,799.18 up with +0.01% percent or +2.11 point.the FTSE 100 closed at 7,176.67   with a loss of –0.37% percent or –26.61 point. France's CAC  40 closed at 5,422.74 with a loss of –0.23% percent or  –12.73 point.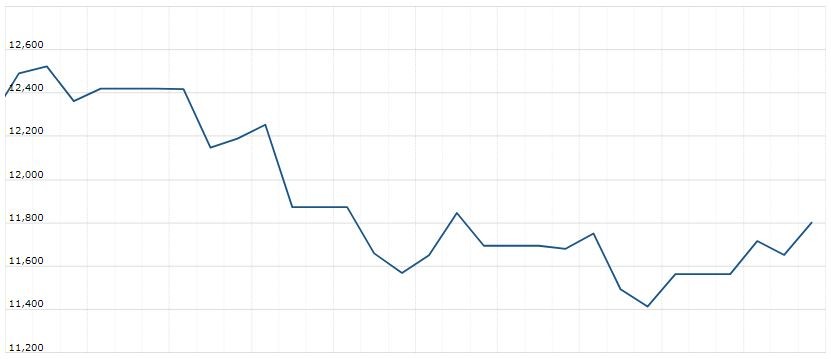 WORLD MARKETS
For the day the Dow is trading at 26,202.73 up with +0.93% percent or +240.29  point. The S&P 500 is trading at 2,924.43 up with +0.82% percent or  +23.92 point. The Nasdaq Composite is trading at 8,020.21 up  with +0.90% percent or +71.65 point.
In other parts of world, Japan's Nikkei 225 is trading at 20,628.01 up with +0.046% percent or +9.44point. Hong Kong's Hang Seng is trading at 26,048.72 with a loss of –0.84% percent or –221.32 point. China's Shanghai Composite is trading at 2,883.44 up with +0.11% percent or ++3.10 point. India's BSE Sensex is trading at 36,793.62 with a loss of –0.72% percent or –266.75  point at 12:15 PM.