The DAX Futures is trading at 11,643.50 up with +0.83% percent or +96.00 point.The FTSE 100 Futures is trading at 7,167.20  up with +0.85% percent or +60.70 point. The CAC 40 Futures is trading at 5,330.00  up with +0.85% percent or +45.10 point.  The EURO Stoxx 50 Futures trading at 3,350.00 up with +0.75% percent or +25.00 point.
TODAY'S FACTORS AND EVENTS
German Finance Minister Olaf Scholz said on Sunday, that Berlin could make available up to 50 billion euros of extra spending in case of a slowdown. While the figure is relatively modest, it is the first sign that the notoriously frugal German policymakers are finally starting to understand the need for action as Europe's largest economy is coming dangerously close to tipping into a recession.
PREVIOUS DAY ACTIVITY
For the day Germany's DAX closed at 11,689.57 up with +1.10% percent or +126.80 point. the FTSE 100 closed at 7,172.11 up  with +0.77% percent or +54.96 point. France's CAC  40 closed at 5,345.32  up with +0.84% percent or +44.54 point.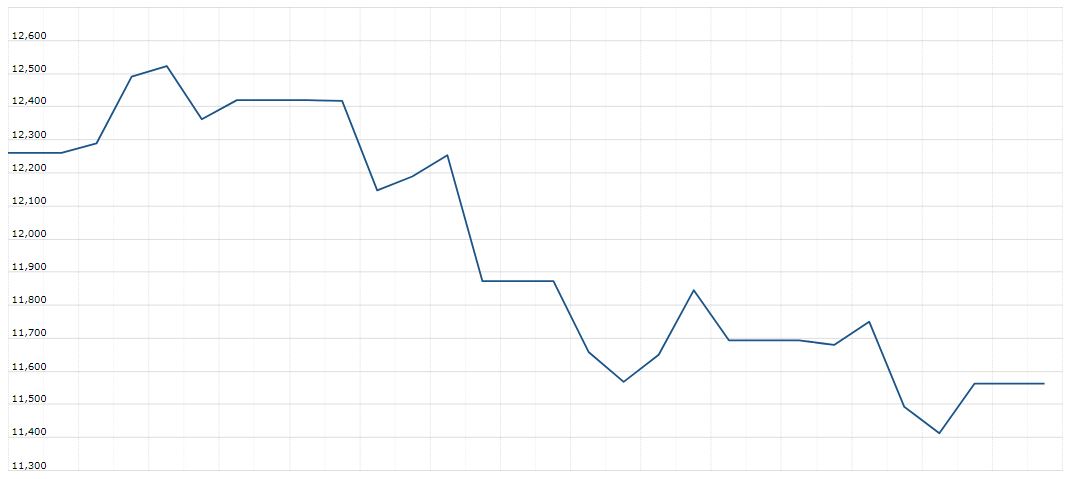 WORLD MARKETS
For the day the Dow is trading at 25,886.01 up with +1.20% percent or  +306.62 point. The S&P 500 is trading at 2,888.68 up with +1.44% percent or +41.08 point. The Nasdaq Composite is trading at 7,895.99 up with +1.67% percent or +129.38 point.
In other parts of world, Japan's Nikkei 225 is trading at 20,563.16 up with +0.71% percent or +144.35point. Hong Kong's Hang Seng is trading at 26,291.84 up with +2.17% percent or +557.62 point. China's Shanghai Composite is trading at 2,883.10 up with +2.10% percent or +59.27 point. India's BSE Sensex is trading at 37,573.47 up with +0.60% percent or +223.14 point at 12:15 PM.